Festival Parking, Buses, Traffic
ROAD CLOSURE:
Darwin Italian Festival wish to advise that Gardens Road (between Gilruth Ave and Chin Quan Rd) will be closed on the following dates: Saturday 3rd June 2017 (06:00 – 22:30) The following traffic management will be installed to accommodate the Darwin Italian Festival 2017: Gardens Rd – No Through Road – Left turn at Chin Quan Road No Left turn from Gilruth Ave to Gardens Road.
We apologise for this imposition and seek your kind cooperation and understanding as these closures are required to ensure the safety of all those attending this Event.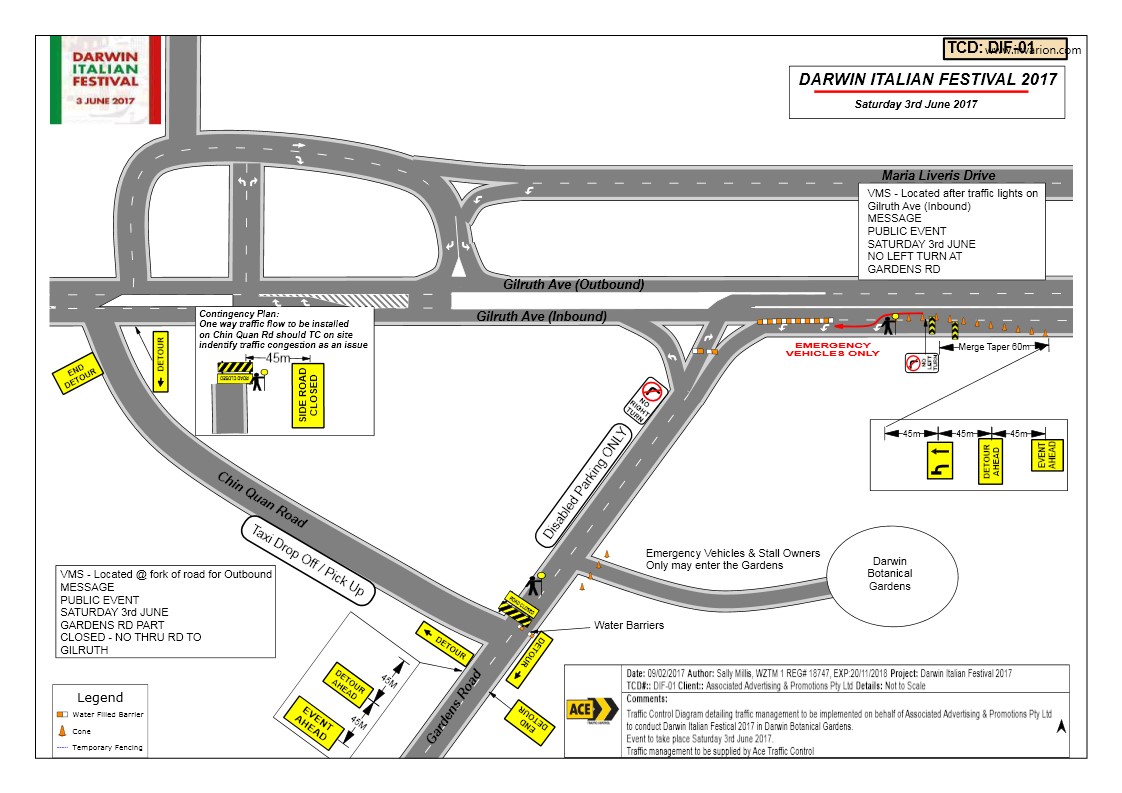 PARKING:
Please allow yourself plenty of time to find a car park at the festival. Parking available further up along Gardens Rd. and Mindil Beach (recommended).
Please note that there will be designated Disabled parking spaces on Gardens Road.
PERFORMERS' DROP-OFF:
The (top) Geranium St. entrance is a pedestrian & bus stop entrance to the gardens. Head RIGHT to walk straight to the Festival entrance.
Geranium Street is also available as a "performers' drop-off area ONLY" as it is a "strictly reserved" parking area. Performers can head LEFT and follow the signs down the paved path that leads straight to the Amphitheatre. You can head straight to the Botanical Gardens stage from there, or ask for directions.
FREE BUS:
Print or present your phone with this flyer to the driver and travel on the Darwin Bus Network (to and from Festival) - Free of Charge!!
Each person travelling MUST present this flyer or NORMAL FARES WILL APPLY.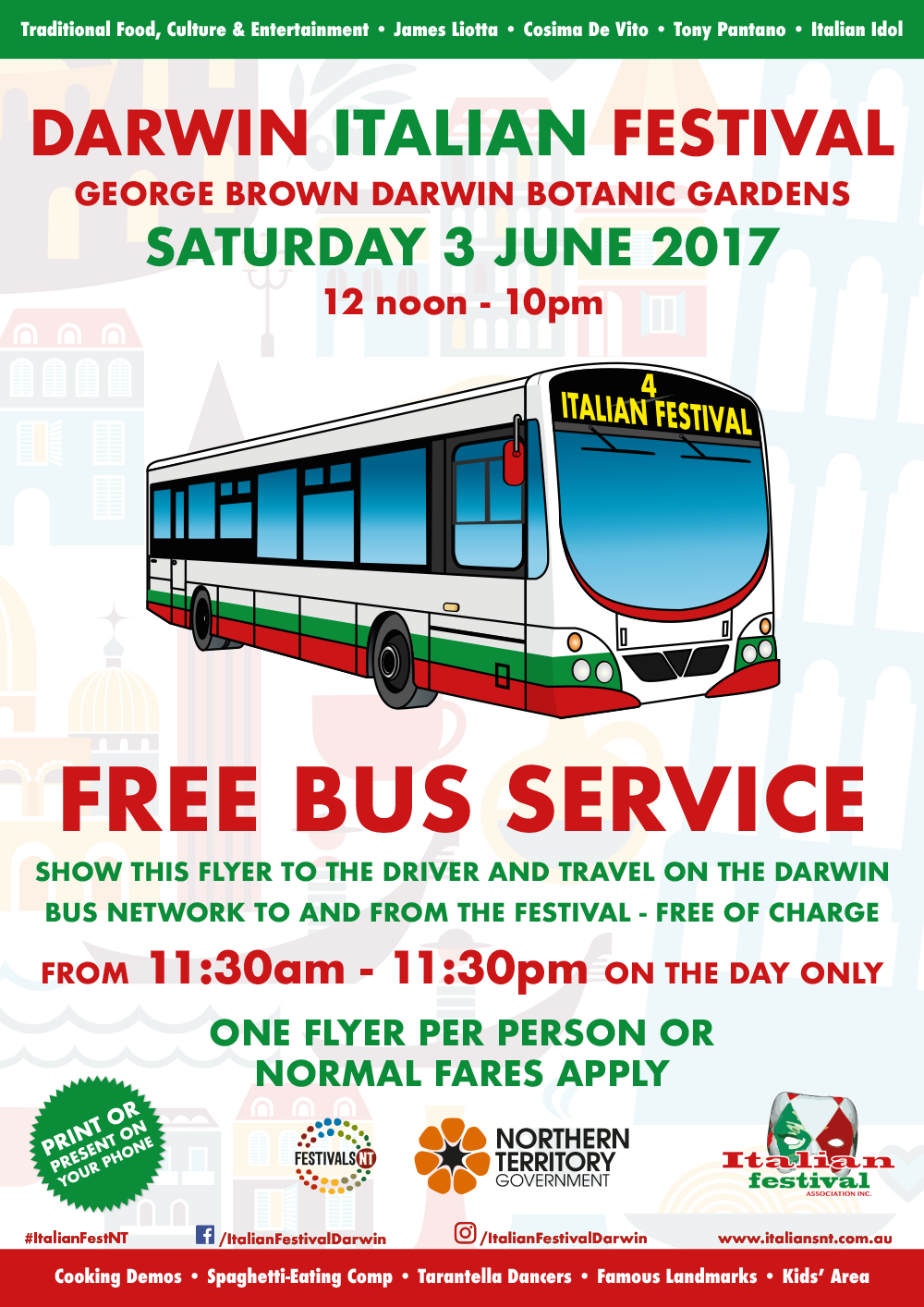 BICYCLE OPTION:
Ride your bike and safely store it at the Free Bicycle Network NT station (located at "Main" Gardens entrance)